A rich and fragrant fig jam scented with vanilla bean and balsamic, perfect with fresh scones and a pot of earl grey tea.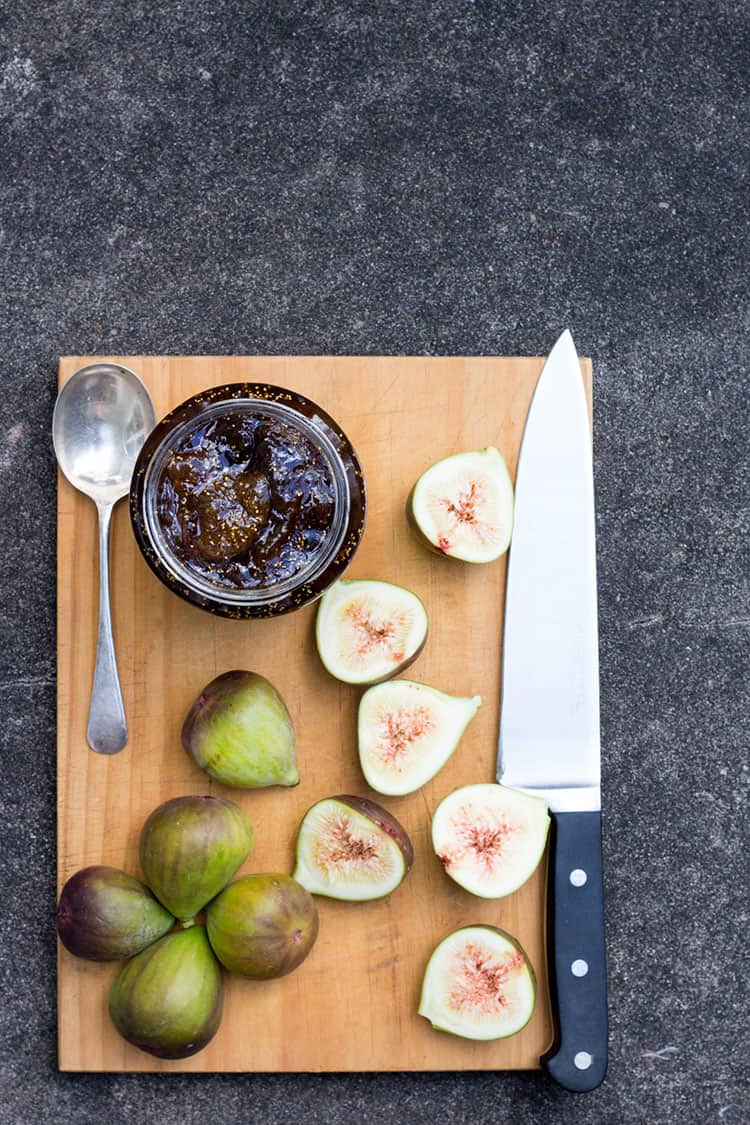 My summer fling with figs continues unabated. It's a daily contest between me and the birds, but so far I'm winning. This year my fig tree has had a phenomenal crop and lately I've been enjoying them almost every day. After a few days of rain last week a whole lot suddenly ripened at once, quite literally bursting at their seams with luscious juiciness.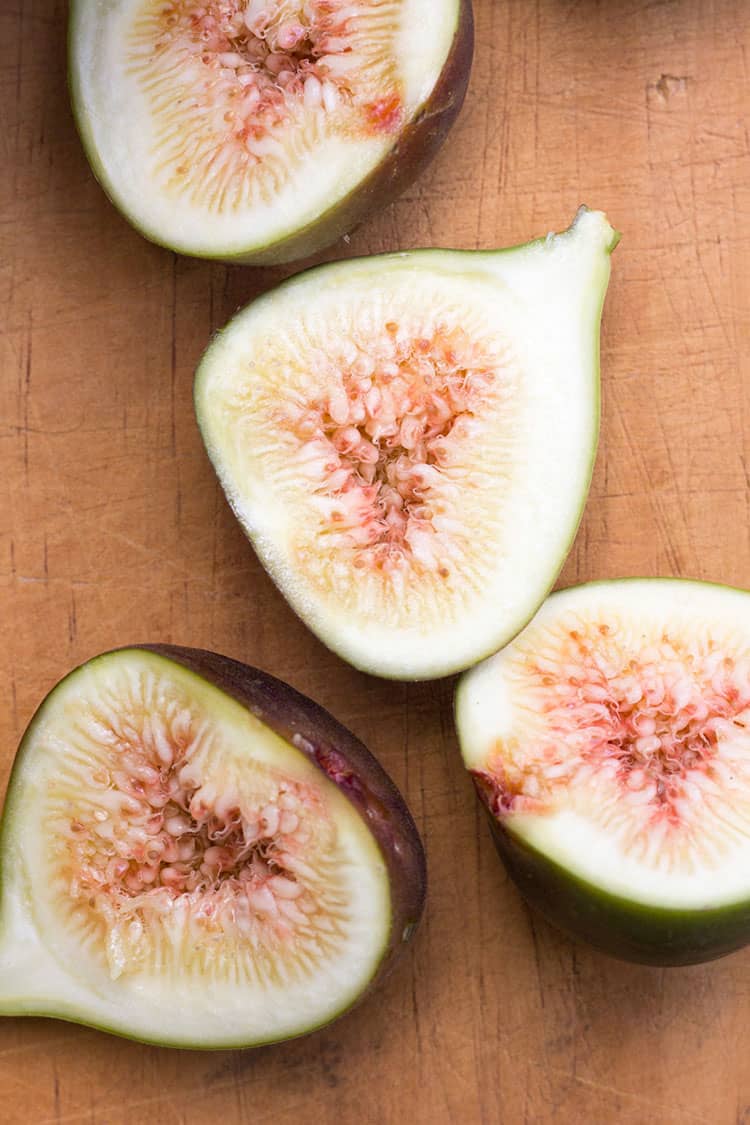 The number of figs I lose to the birds is one thing, but willingly letting these precious beauties go to waste is quite another. So I got out a big saucepan and got on with making jam.
I've never tried fig jam before so I didn't realise what a treat I was in for. Much as fresh figs are fragrant and fresh, almost floral tasting (and nothing like dried figs), so it is when they are made into jam. I added a vanilla bean and a touch of balsamic vinegar, which only served to heighten the floral flavours going on here.
The final result here is just glorious, with large chunks of silken fig surrounded by a lighter, seedy jam flecked with vanilla. I'm a little bit in love.
Jam is really easy to make. Canning and preserving may be relics of the past for many people, but they don't need to be. It took five minutes to chop figs and measure the other ingredients into a saucepan. Around 45 minutes of simmering while I pottered in the kitchen making dinner, and it was done. Really, anyone can do it and you should!
This jam would be great on seedy toast for breakfast, utterly perfect with fresh scones and a pot of earl grey tea, and I have an inkling that it would also be out of this world warmed and drizzled over good quality vanilla ice cream.
Get the recipe
INGREDIENTS
1

kg

fresh figs

(2.2lb)

500

g

white sugar

(1.1lb)

¼

cup

lemon juice

2

tablespoon

balsamic vinegar

1

vanilla bean

or 1 teaspoon vanilla paste or natural vanilla extract
INSTRUCTIONS
Wash figs and trim stems before roughly chopping and adding to a large saucepan. I quartered my figs as I wanted there to be large chunks of fruit in the finished jam. If you prefer a smoother texture then chop your figs smaller.

Add sugar, lemon juice and balsamic vinegar to the saucepan.

Split and scrape seeds from the vanilla bean, then add the seeds and the whole bean into the saucepan too.

Stir over a low heat to dissolve the sugar, bring to a boil, then turn down to a moderate heat and cook for about 45 minutes (stirring occasionally).

When the jam is done the fruit will be soft and the liquid thick. If you (like me) are not a pro at making jam, you can test its readiness by dropping a small spoonful onto a chilled plate to check whether it sets. If not, turn up the heat and cook for another five minutes before trying again. Do keep an eye on it towards the end of the cooking time as it can burn easily at this stage.

Remove and discard the vanilla bean. If you prefer a smooth jam, use a stick blender (immersion blender) to puree the mixture. Be careful, it's hot!

Once done, pour jam into sterilised jars and refrigerate. Jam will keep this way for at least a few months in the fridge. I sterilised my jars by boiling them for 10 minutes. You can also sterilise them in a hot oven or use jars fresh from the dishwasher.

If you know how, then follow a canning process to sterilise and seal your jars for longer storage.

Makes approximately 2.5 cups, or one large jar full (I used an old gherkin jar and it was the perfect size).
RECIPE NOTES
Nutrition information estimated, per tablespoon serving. 
NUTRITION INFORMATION
Calories:
66
kcal
|
Carbohydrates:
17.3
g
|
Protein:
0.2
g
|
Fat:
0.1
g
|
Cholesterol:
0
mg
|
Fiber:
0.7
g
|
Sugar:
16.6
g
Nutrition Facts
Fig, balsamic and vanilla jam
Amount Per Serving
Calories 66
Calories from Fat 1
% Daily Value*
Fat 0.1g0%
Cholesterol 0mg0%
Carbohydrates 17.3g6%
Protein 0.2g0%
* Percent Daily Values are based on a 2000 calorie diet.