Sometimes simple does it. These French-style lentils use just a few ingredients to create a flavourful and nutritious plant-based meal that's easy on the pocket.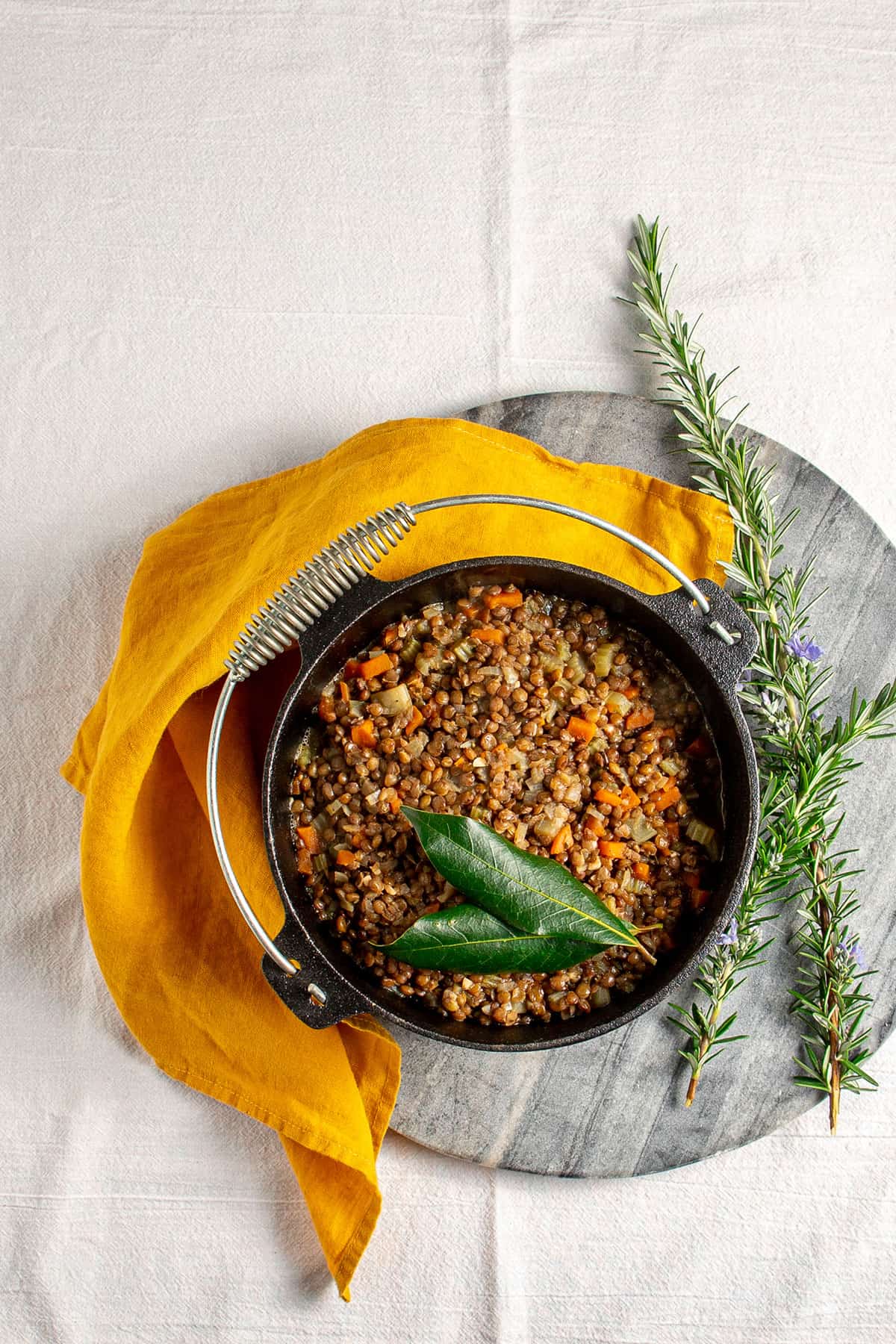 As a long-time lentil lover, I'm often surprised by how many people don't eat them. A lot of people I talk to seem to regard lentils with a bit of suspicion and scepticism as a highly stereotypical vegetarian food. I think that attitude is seriously misplaced, and we should all eat more of them.
Why should we eat lentils?
Lentils are cheap and highly nutritious - they're high in protein and fibre, low in calories, and a good source of other nutrients too (Source: Healthline).
Lentils are really versatile - they don't need soaking like other legumes, making them quick and easy to cook, and with varying herbs and spices they can take you from Marseilles to Mumbai.
Lentils are cheap - consider that you could probably feed a whole family a lentil-based meal for under $5.
Lentils (and pulses in general) are sustainable - they're a low carbon source of protein and have a positive impact on soil health, contributing to food stability in developing nations. (Source: International Year of Pulses).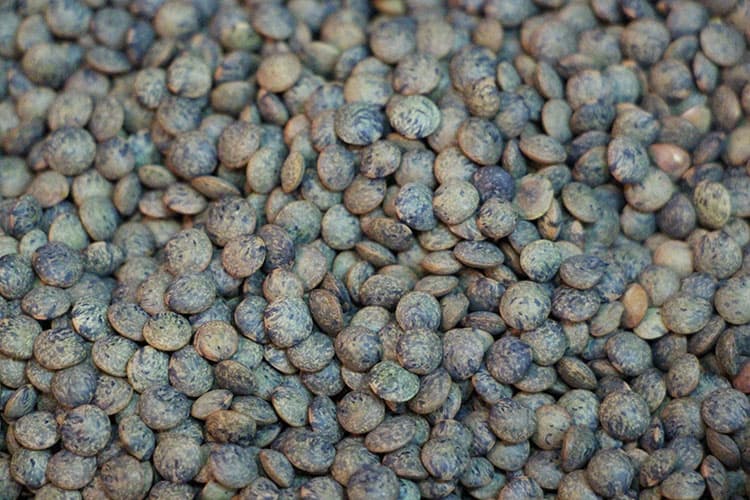 An easy lentil recipe to get you started
I use lentils in all sorts of things - salads, bolognese sauce, loaf, pie and one of my favourites - with eggplant. But one of the first lentil recipes I learned, and have made countless times, is this very simple recipe for French green lentils (or puy lentils) which stay firm when cooked and have a robust, earthy flavour.
This lentil dish starts with a traditional mirepoix base of onion, carrot and celery. Garlic, rosemary, puy lentils, vegetable stock and bay leaves are added, then simmered until the lentils are tender.
The end result is a savoury, warming pot of tender lentils that are wet but not soupy - perfect served with roast vegetables, a hunk of sourdough or our family favourite - mashed potatoes.
Think of this as the perfect starter recipe to get comfortable with lentils.
Get the recipe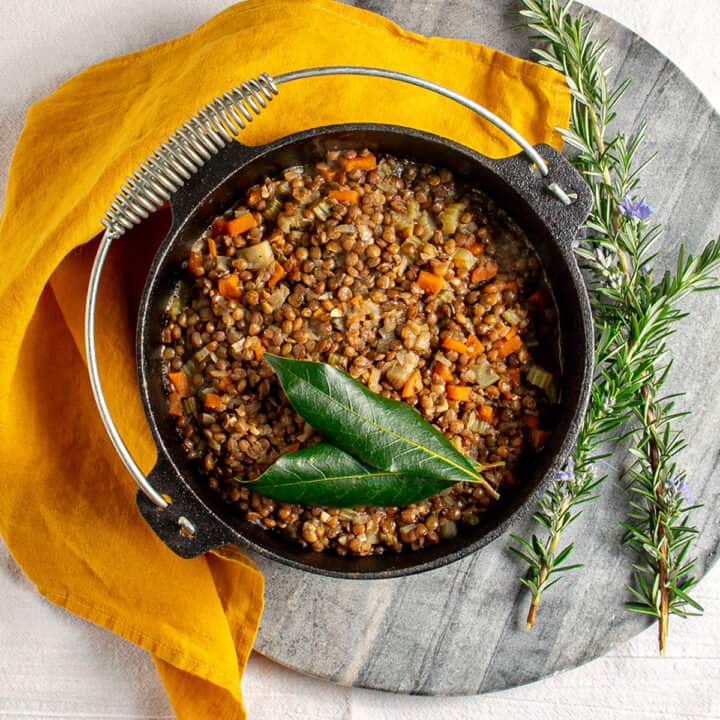 INGREDIENTS
1

tablespoon

olive oil

1

onion

finely chopped

2

cloves

garlic

crushed

3

sticks

celery

finely chopped

1

large carrot

finely chopped

1

sprig

fresh rosemary

finely chopped (about 2 tbsp)

1

cup

puy or green lentils

(dry/uncooked)

1

litre

vegetable stock

2

bay leaves

Salt and pepper
INSTRUCTIONS
Heat olive oil in a deep saucepan. Add onion, celery and carrot. Cook over medium heat for 5-10 minutes until everything is tender and starting to colour. Add garlic and rosemary and cook for another few minutes until fragrant.

Add lentils, vegetable stock and bay leaves. Simmer over a low heat for about 20-25 minutes, until the lentils are tender but still holding their shape. Keep an eye on them during cooking, stirring occasionally, and add a little more water if necessary to prevent the lentils from drying out or sticking to the pan. You want to end up with lentils and vegetables that are tender, with a little liquid surrounding them - but you don't want soup.

Discard bay leaves before serving. Adjust seasoning with salt and pepper to your taste.
RECIPE NOTES
If you're a spice lover, try adding a pinch or two of chilli flakes. 
Recipe first published on 24 June 2015. Updated and republished on 26 July 2020. 
NUTRITION INFORMATION
Calories:
234
kcal
|
Carbohydrates:
34
g
|
Protein:
14
g
|
Fat:
4
g
|
Saturated Fat:
1
g
|
Sodium:
331
mg
|
Potassium:
167
mg
|
Fiber:
16
g
|
Sugar:
3
g
|
Vitamin A:
2682
IU
|
Vitamin C:
7
mg
|
Calcium:
56
mg
|
Iron:
4
mg