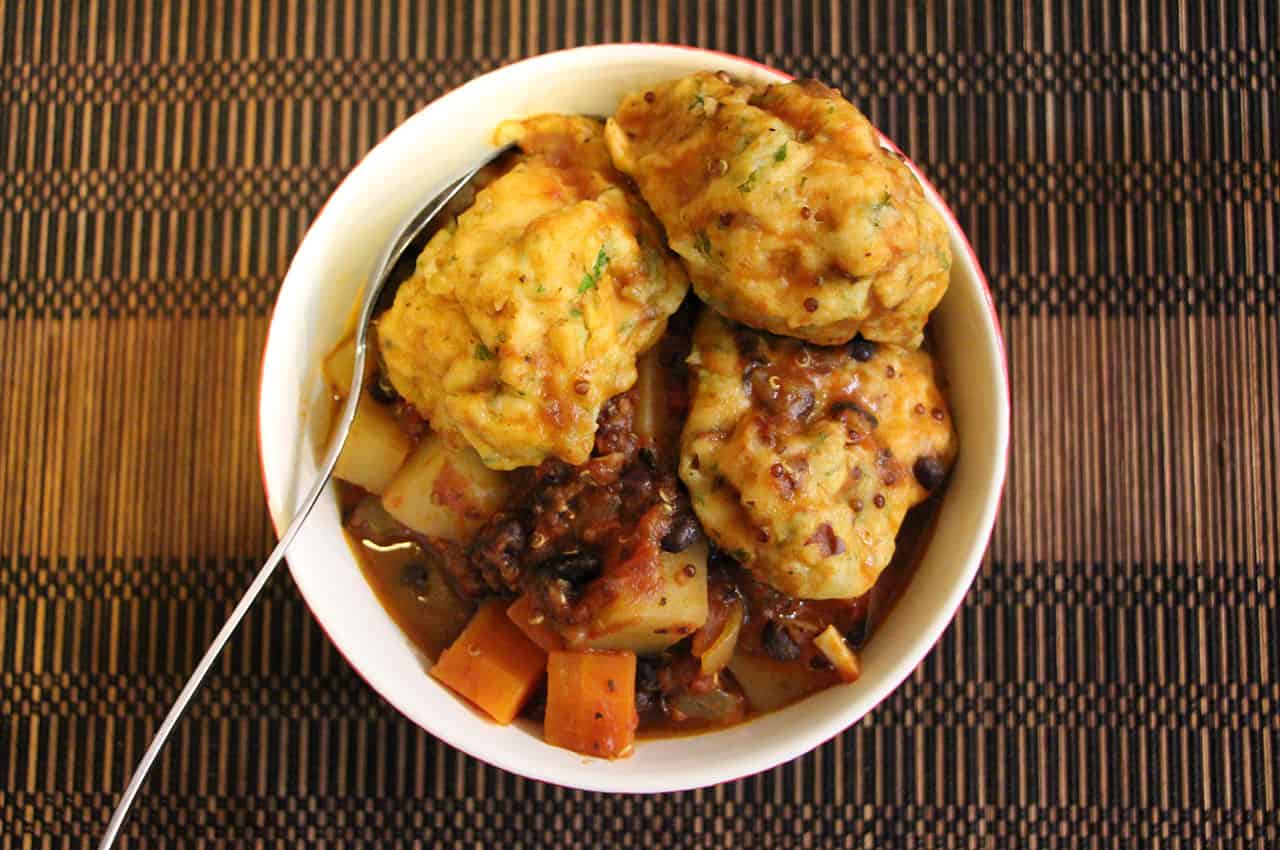 Got a big hungry hole in your freezing cold stomach?
We can fix that with black beans and quinoa in a delicious smoky sauce, with floating herby dumplings of goodness.
It's getting cold here, we had our first real frost this morning and my hands were well and truly numb when I got back from my morning walk. But it is a beautiful, sunny day and everything that's not in the shadows is beginning to thaw. I really love winter days like this, as long as they come with warming soul food for the hands and heart.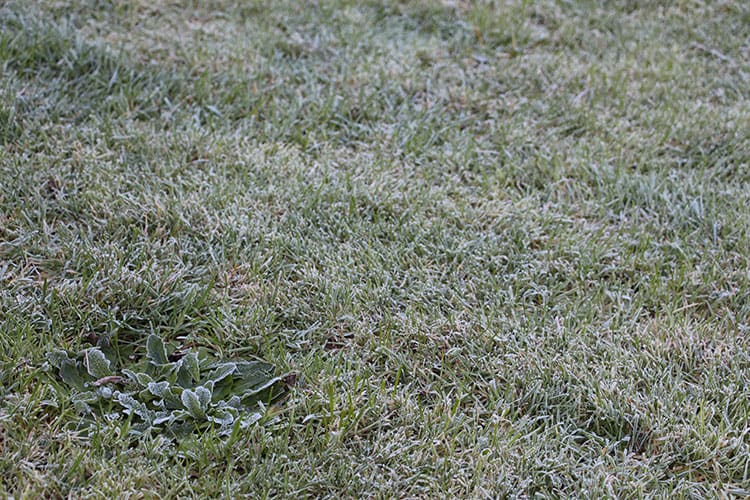 I tend to make salad, salad and more salad with quinoa, but it's actually a great addition to soups and stews too. It's kind of pricey so it's also a good way to use less of it at a time.
Store bought chargrilled capsicums (the kind that come in a jar) are excellent value and last for a while in the fridge once opened. They're a great way to add depth of flavour to winter soups and stews, and really handy once fresh ones are no longer in season or hit that unaffordable price point.
I've been hankering for dumplings for weeks, so this stew was the perfect opportunity. It's the first time i've made them dairy free, and I have to say I do prefer them with butter and parmesan for a lighter and more scone-like texture. But disclaimers aside, we all really enjoyed this even though the dumplings were a little heavier than usual.
Get the recipe
INGREDIENTS
For the stew:
2

tablespoon

olive oil

1

onion

chopped

2

cloves

garlic

chopped

2

carrots

peeled and chopped

3

sticks celery

chopped

1

cup

sliced mushrooms

1

teaspoon

dried sage

1

teaspoon

dried thyme

2

potatoes

peeled and chopped

1

chargrilled capsicum

chopped

1

can black beans

drained

2

cans chopped tomatoes

(I used one plain, one Mexican flavoured)

¼

cup

quinoa

(I used red any colour will be fine)

1 ½

teaspoon

smoked paprika

1

teaspoon

maple syrup

or brown sugar

½

teaspoon

salt

Pinch chilli powder

optional
For the dumplings:
1

cup

flour

1 ½

teaspoon

baking powder

½

teaspoon

salt

Black pepper to taste

1

tablespoon

olive oil

Fresh herbs

finely chopped (I used parsley and thyme)

Lemon zest

finely grated (I used about half a lemon's worth)

½ - 1

cup

soy milk

(or milk of your choice)
INSTRUCTIONS
For the stew:
Heat olive oil in a wide saucepan that has a lid (you need space to add the dumplings later). Add onion, garlic, celery, carrot, mushrooms, sage and thyme and cook for 5 minutes or until softening and fragrant. Add all remaining ingredients, and a can of water (use an empty tomato can).

Simmer for 20-25 minutes or until potato is cooked but firm.

Drop in spoonfuls of the dumpling mixture (recipe below), cover with a lid then cook over a low heat for another 15 minutes or until the dumplings are cooked through.
For the dumplings:
Put dry ingredients into a bowl and stir to combine. Add milk until the mixture is a thick but spoonable consistency.