What do you do with loquats? Sharp and tangy, they're great in this simple salsa.
I have vague memories of raiding loquat trees as a kid, enjoying their sharp sweetness and spitting out the pips. I think they end up being bird food a lot of the time though, because people don't know what to do with them and there's only so many you can snack on.
I'm definitely one of those people. Just what do you do with loquats? Well that's a question I had to find an answer for this week when this box of loquats arrived in my mailbox.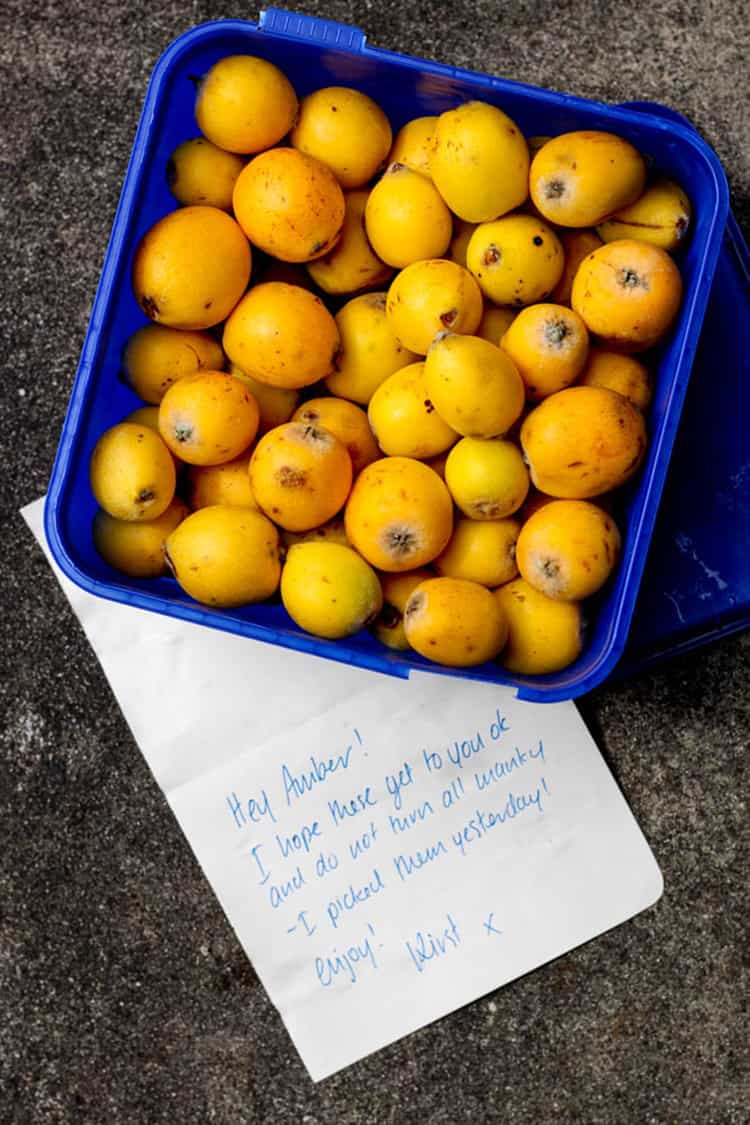 Mail delivery loquats from my cool cousin Kirsten, I love it! (Like, actual mail delivery - these came in a New Zealand post bag via the postal system). A few were slightly bruised but they arrived mostly unscathed. Who'd have thought? I'm totally open to receiving gifts of random fruit or veg that need recipes invented for them, just saying.
After trying a few to remember how they taste (sweet, sharp, sour, a bit lemony) I decided they'd be great in a salsa, and I'm pleased to say I was right. I mixed them with cherry tomatoes, red onion, coriander (cilantro) and lime juice and the result was well balanced and delicious.
I've never seen loquats for sale, so if you want to make this salsa you'll probably have to find a friend or neighbour with a tree. I'm sure they'll be happy for you to take some off their hands. I've got another loquat recipe coming your way soon too, so keep an eye out if you're a loquat fan (and do tell if you have any favourite recipes!).
The loquats need to be cut in half and their stones removed, then you can do what you like with them. Each fruit can have up to 3-4 stones, and sometimes a bit of tough membrane around them which is easy enough to pull out with your fingers.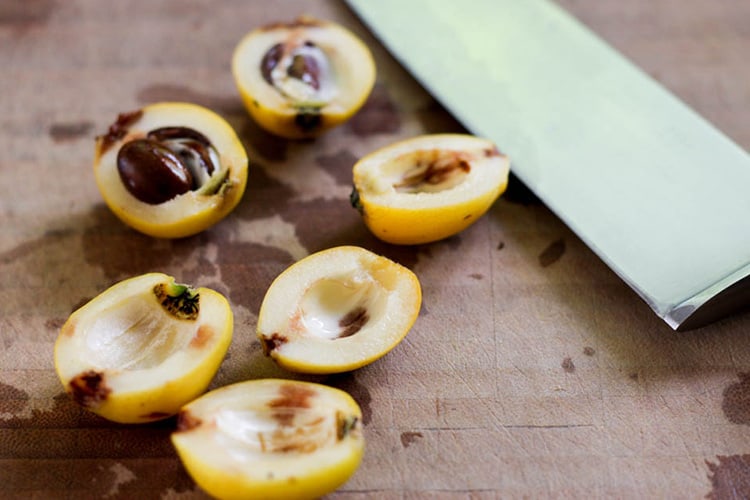 I served my salsa with brown rice, grilled eggplant and fried tempeh for a fresh and filling dinner. Yum.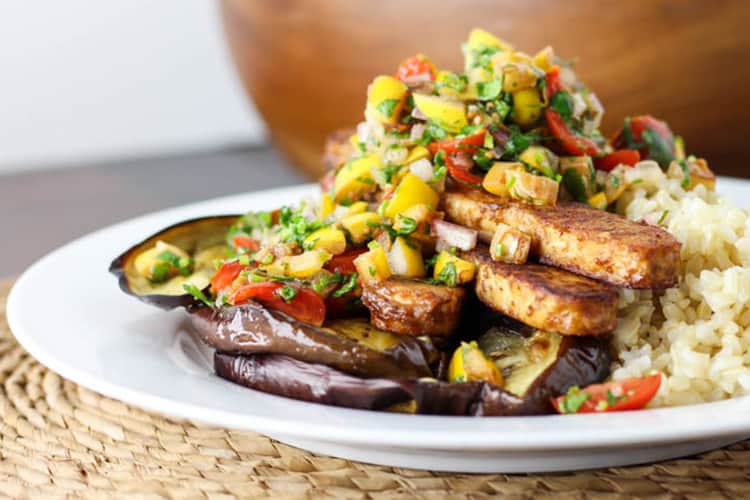 Get the recipe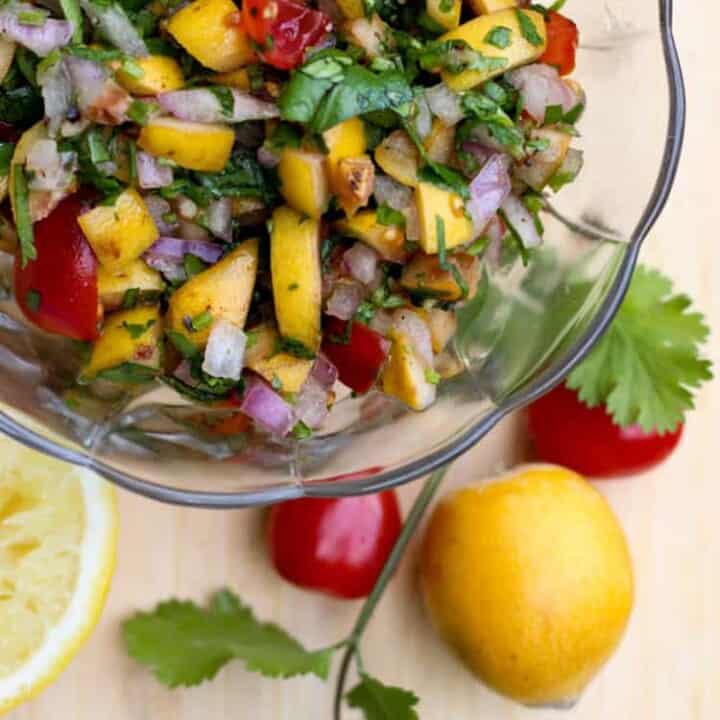 INGREDIENTS
8

loquats

halved, stones removed and finely chopped

6-8

cherry tomatoes

halved or quartered

¼

red onion

finely chopped

⅓

cup

coriander

finely chopped

Juice of one lime

approximately 2 tbsp

1

teaspoon

extra virgin olive oil

½

teaspoon

soft brown sugar

(or sweetener of your choice)

Salt and pepper to taste
INSTRUCTIONS
Mix all ingredients in a small bowl and set aside to allow the flavours to develop.

Makes about 1 cup of salsa.
NUTRITION INFORMATION
Calories:
262
kcal
|
Carbohydrates:
52.2
g
|
Protein:
7.6
g
|
Fat:
6.5
g
|
Saturated Fat:
0.9
g
|
Fiber:
12
g
Nutrition Facts
Loquat salsa
Amount Per Serving
Calories 262
Calories from Fat 59
% Daily Value*
Fat 6.5g10%
Carbohydrates 52.2g17%
Protein 7.6g15%
* Percent Daily Values are based on a 2000 calorie diet.