Turmeric and ginger jamu, an anti-inflammatory health tonic to add to your arsenal of home remedies.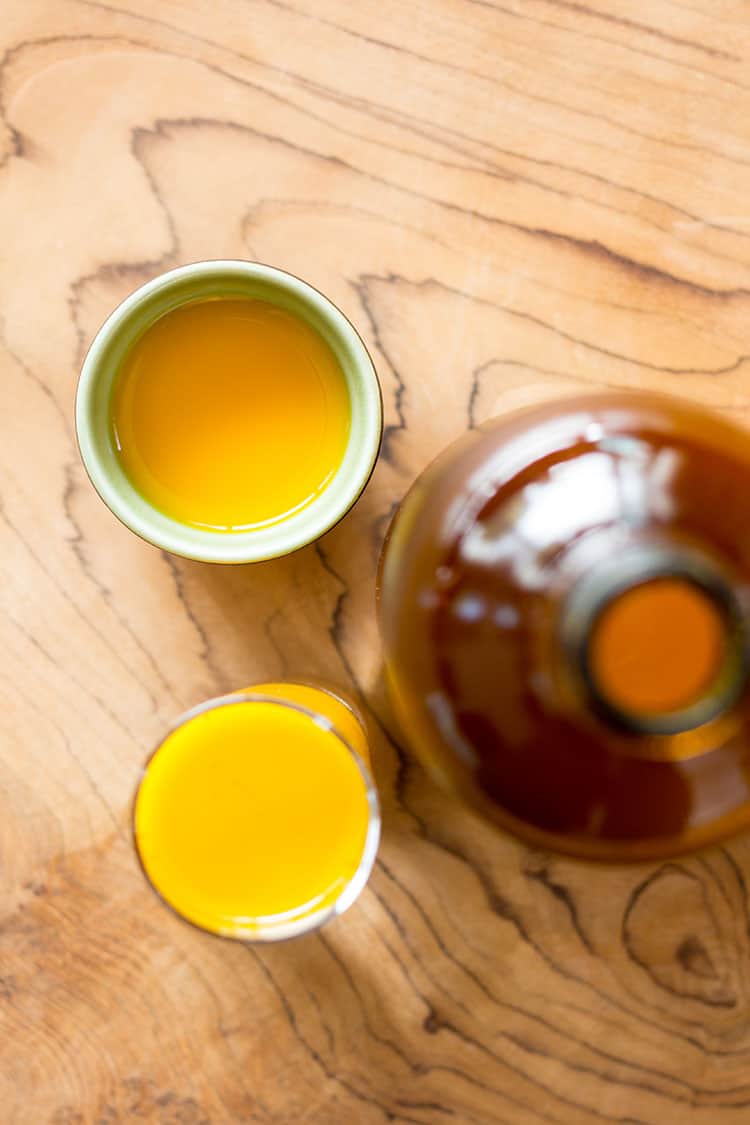 When we were in Bali earlier this year I noticed turmeric jamu on the menu of many of the places we ate. Usually served chilled, it's a bright marigold coloured drink, intensely flavoured with turmeric, ginger and lime. It's potent stuff with a strong flavour that I quickly acquired a taste for. I find it uniquely refreshing, and of course the knowledge that it's incredibly good for you helps the medicine go down too.
I found myself ordering jamu at every opportunity. Some were better than others and it was obvious when dried turmeric had been used instead of fresh turmeric root. Regardless of its relative deliciousness, it always left me feeling refreshed and with a sense of wellbeing. I resolved to make some as soon as we were back home in New Zealand, and to make it regularly.
Traditional Indonesian jamu
Jamu is traditional Indonesian medicine, predominantly made from natural ingredients including roots, bark, flowers, seeds, leaves and fruits. It dates back thousands of years and has some similarities to Ayurveda. In Indonesia jamu is used to address a wide range of ailments, depending on the ingredients used.
Widely available from cafes and restaurants across Bali, turmeric jamu seems to be the most commonplace. A Balinese cook told me that women traditionally drink it two or three times a week for beauty, and men drink it mixed with raw egg yolk for strength.
I also tried tamarind jamu (rather lovely in its sharpness), and have since discovered that turmeric and tamarind is a common combination in jamu.
The health benefits of turmeric
One of the most powerful healing herbs, turmeric is a rhizome or root (similar in form to ginger) that can be used fresh, or in dried powder form. Besides being a powerful anti-inflammatory, natural liver detoxifier and kidney cleanser, it's also thought to have a host of health benefits including antioxidant, digestive, antiplatelet (decreases clotting), cholesterol lowering and anti-carcinogenic properties.
Turmeric's health benefits come from curcumin, the active ingredient now being studied around the world for its potential health benefits in warding off dementia and cancer.
So just how much turmeric is good for you? The jury is out. Recommended dosages vary widely, depending on how it's consumed and whether it's a preventative or curative dose. I can't tell you how much is in a glass of jamu, but I can tell you that many people drink it daily, and especially if they're suffering from any type of illness.
Me? I'll be drinking turmeric jamu this winter to boost my immunity and help ward off cold and flu, and upping my consumption any time I'm feeling a bit run down.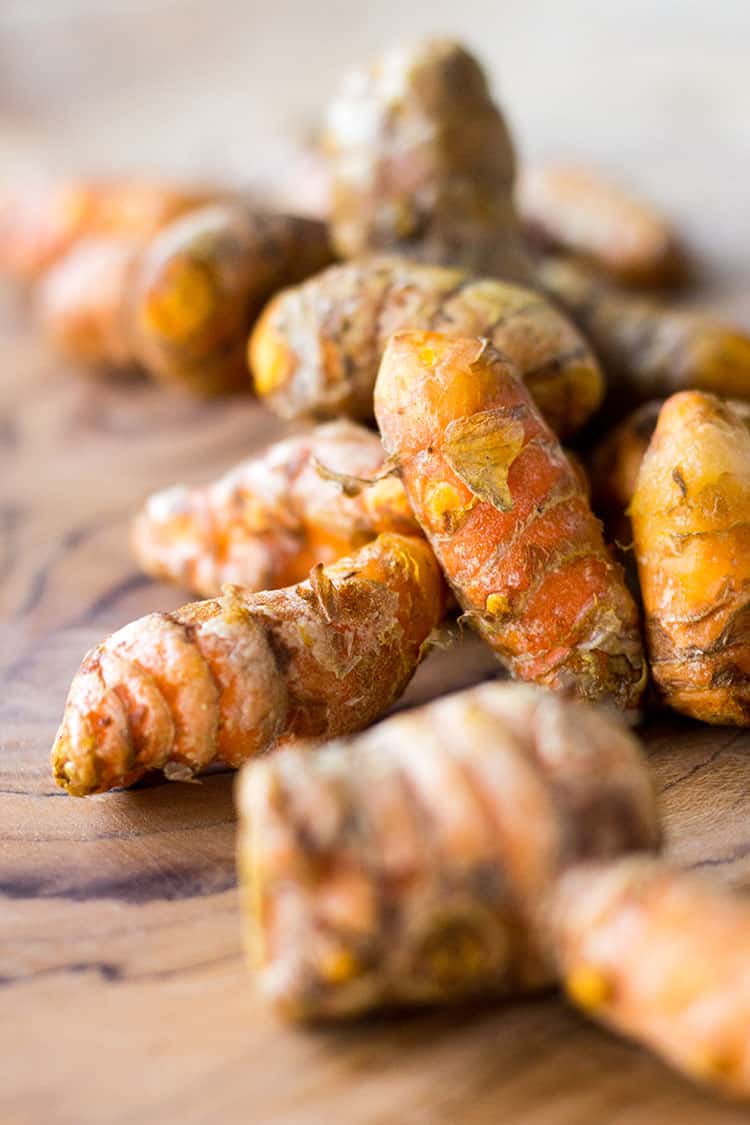 Make your own turmeric jamu
You can make jamu using dried turmeric, but I really recommend seeking out fresh turmeric root if you can. It's inexpensive, tastes fresher and cleaner, and is probably better for therapeutic purposes.
I gave my turmeric root a light peel to remove loose skin and any blemishes, then put it in the blender with fresh ginger and water. Once I had a smooth concoction on my hands, I boiled it for 20 minutes, added some fresh lime juice and honey, strained it, then poured it into glass bottles to refrigerate. Black pepper aids absorption of curcumin, so you could also add a pinch of pepper if you like.
Bear in mind that fresh turmeric stains everything it comes into contact with, so don't use your best chopping board, and make sure you wear gloves if you moonlight as a hand model. Wash your blender immediately, and thoroughly.
This recipe makes about 800ml of jamu, or just over three cups. I'd suggest having around half a cup, every day or two. It's usually served chilled, but you can also drink it warm, which would be a great option if you're home with the sniffles.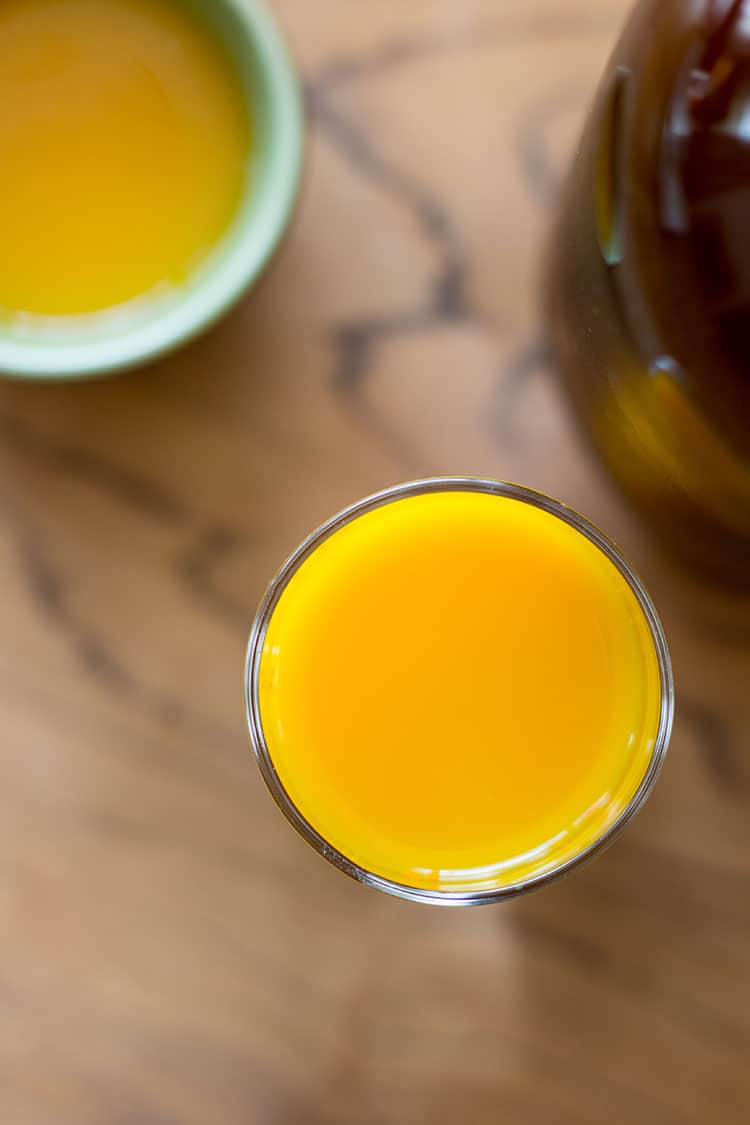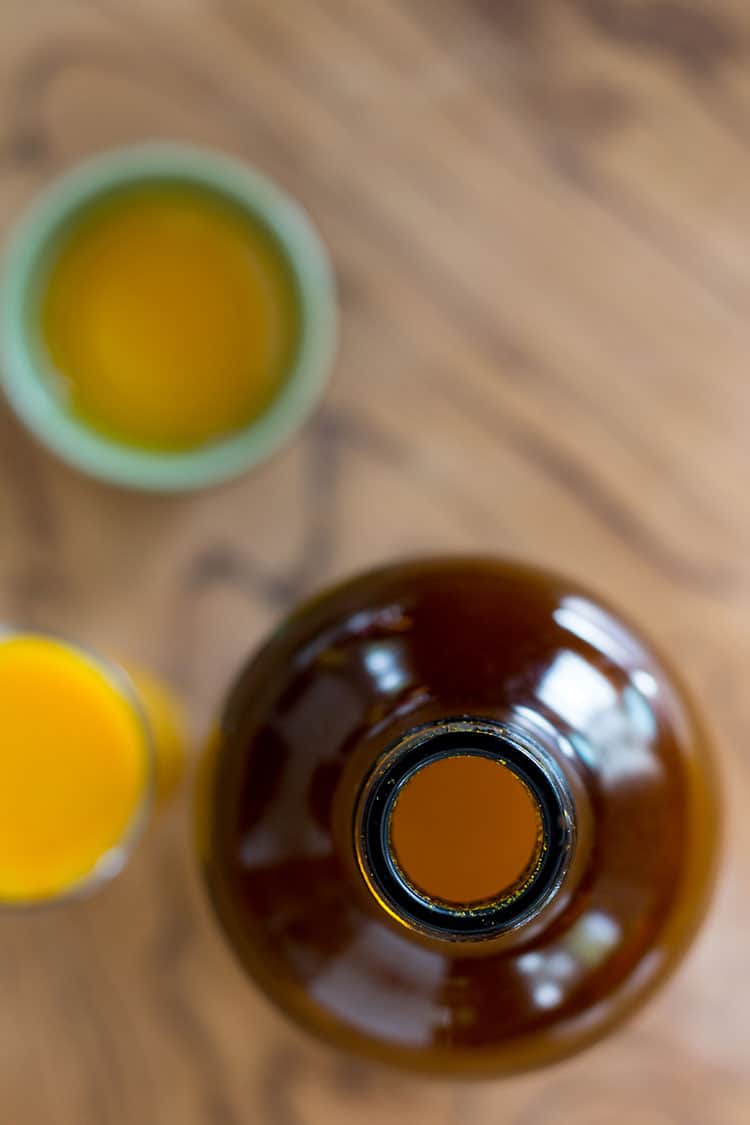 Get the recipe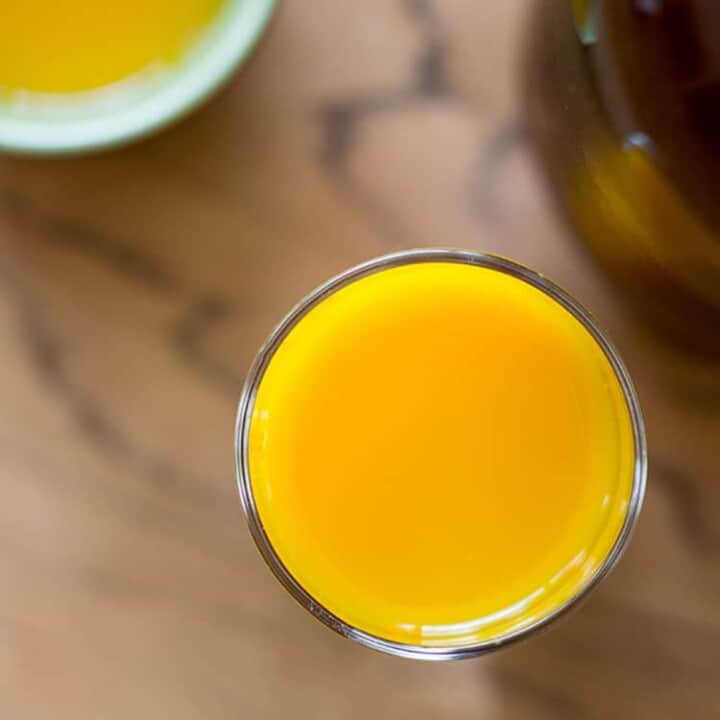 INGREDIENTS
125

g

fresh turmeric root

(about 4.5 oz or ¾ cup, roughly chopped)

20

g

fresh ginger root

(a large finger sized piece)

2-4

tablespoon

fresh lime juice

1-2

tablespoon

honey

(or substitute maple syrup or sweetener of your choice)
INSTRUCTIONS
Clean and peel turmeric to remove any loose skin or blemishes. Put it in a blender with sliced ginger root and 4 cups of water. Blend until smooth.

Pour mixture into a saucepan and simmer for 20 minutes. Remove from the heat and add lime juice and honey to taste. I used 2 tablespoon of lime juice and 1 tablespoon of honey, but I can see that more of either would be nice too depending on your taste.

Strain through a very fine sieve, nut milk bag or muslin cloth (remember, it'll stain), pour into a glass bottle or jar and refrigerate.
NUTRITION INFORMATION
Calories:
53
kcal
|
Carbohydrates:
3
g
|
Fat:
4
g
|
Saturated Fat:
2
g
|
Sodium:
16
mg
|
Potassium:
13
mg
|
Vitamin C:
1.7
mg
Nutrition Facts
Jamu: Indonesian turmeric and ginger health tonic
Amount Per Serving
Calories 53
Calories from Fat 36
% Daily Value*
Fat 4g6%
Sodium 16mg1%
Potassium 13mg0%
Carbohydrates 3g1%
Vitamin C 1.7mg2%
* Percent Daily Values are based on a 2000 calorie diet.