Look no further, here are 25 of the very best vegan Christmas main course recipes, including vegan Wellingtons, loaves and roasts, vegetable centrepieces, tarts, pies and festive tofu and tempeh dishes.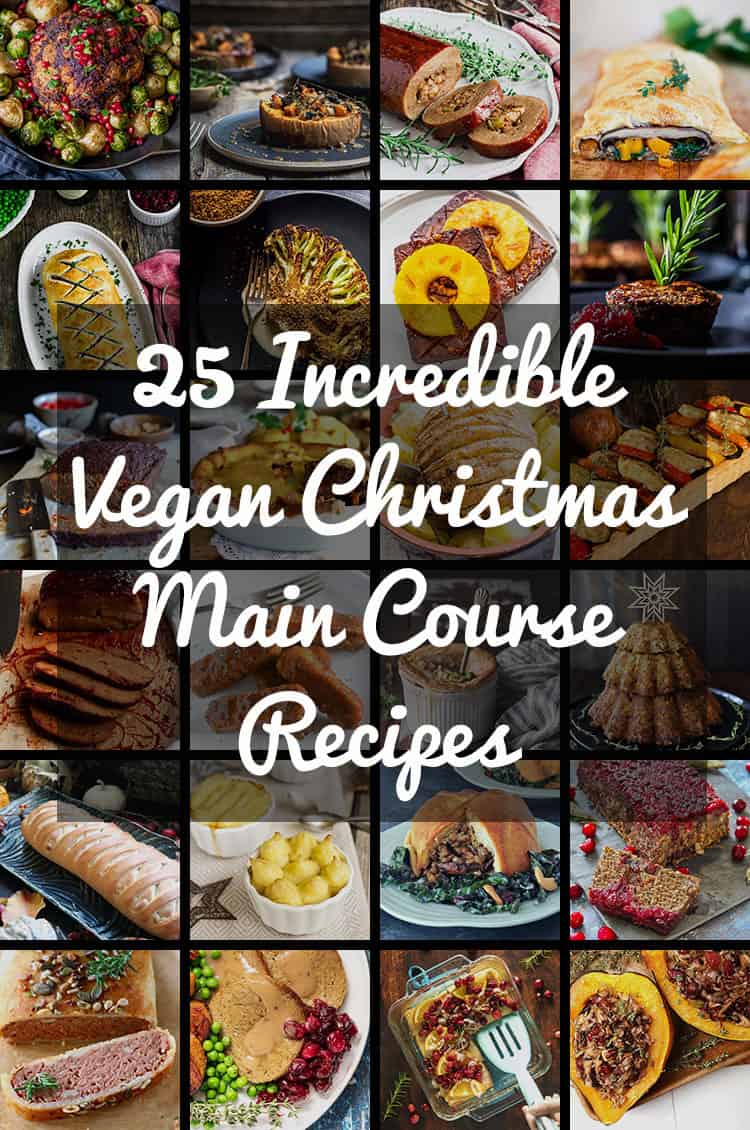 Whether you're hosting Christmas at your house and have full control of the menu, or contributing a dish to Christmas dinner elsewhere, it can be hard to decide on a suitable vegan Christmas main course.
It's summer in New Zealand so I don't really mind my Christmas meal revolving around salads, vegetable side dishes and the inevitable new potatoes that my father traditionally digs up first thing on Christmas Day. But it is undeniably always a better and more interesting meal when there's a hearty main course to get excited about. This year I'll be making little lentil loaves, which are always popular with my family.
I've pulled together this mind blowing selection of vegan main courses from myself and some of my favourite bloggers to help you get inspired and organised for Christmas Day. We have vegan Wellingtons with a few different kinds of fillings, loaves, roasts, some impressive vegetable centrepieces, pies, tarts and a few festive tofu and tempeh dishes.
You might also like to check out 16 amazing vegan Christmas salads, sides, mains and desserts.
Wishing you all a very Merry Christmas, and a happy New Year.
Amber xx
On this page:
Vegan Wellingtons
Vegan meatloaf and nut roasts
Seitan, tofu and tempeh
Vegetables as a centrepiece
Pies and tarts