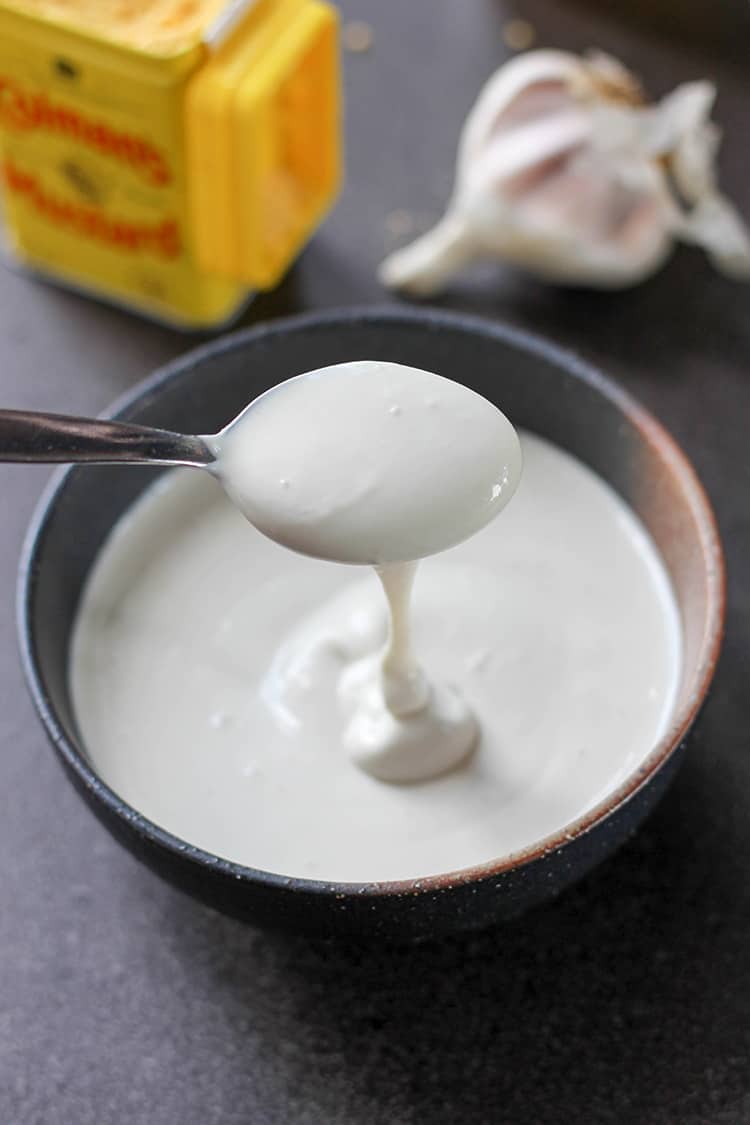 This vegan aioli is egg-free, but still has all the flavour and texture of the real thing. Whether you're vegan, have an egg allergy or are just looking for frugal recipes - this one's a keeper.
So egg free huh? How's that, you may ask? My friend, the answer is aquafaba, aka chickpea brine, aka the stuff you pour down the sink when you open a can of chickpeas.
True to its miracle form, this aquafaba experiment #3 worked a treat (check out #1 and #2) and i'll definitely be making this delicious aioli regularly.
The texture is virtually identical to a traditional fresh egg yolk mayonnaise. The colour is lacking - this stuff is whiter than white - but that's no big deal. I'd rather have it white, than yellow from food colouring as per supermarket brands.
The flavour is excellent, and largely determined by what you choose to add. I tasted and adjusted the mustard and vinegar until I was happy with the flavour. Add more or less of either ingredient if that's how you like it. You could also add a little sweetener (like maple syrup or brown rice syrup) to mellow it out. Work with a light hand and start with ¼ or ½ teaspoon adjustments - you can put more in, but you can't take it back out. This recipe is a great blank canvas to work with, next time I might add some chipotle chilli or smoked paprika for a change.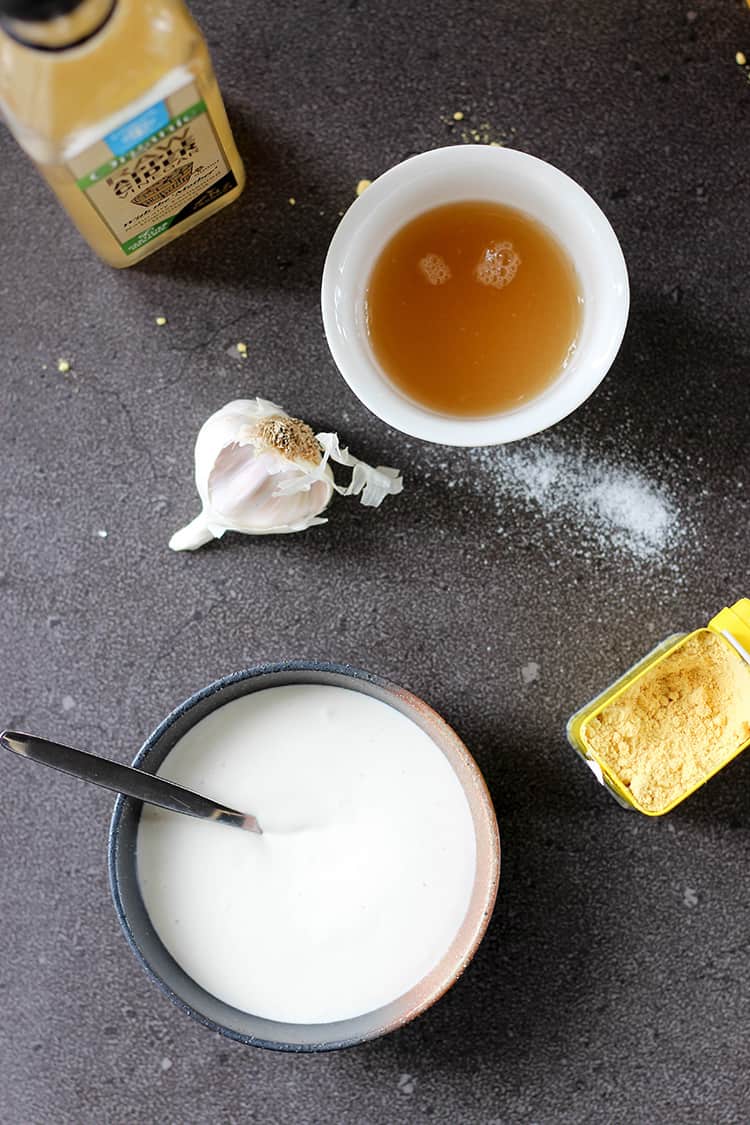 When I did my last grocery shop, chickpeas were 89 cents a can. Compare that with the price of free range eggs (if you eat eggs) or specialty vegan mayonnaise or aioli (if you don't) and this is certainly a much cheaper option. I also used rice bran oil in place of pricier extra virgin olive oil.
You'll need a stick blender (immersion blender) or food processor for this recipe, unless you're willing to take on the challenge of doing it by hand with a whisk. Ouch.
If you've never made mayonnaise before, don't be scared. This is really simple, and the only real stumbling block is adding your oil too quickly and splitting the emulsion. Just take your time, add the oil very slowly (like, the slowest trickle you can manage), and you'll be fine. Trust.
Get the recipe
INGREDIENTS
3

tablespoon

aquafaba

1 ½

teaspoon

raw apple cider vinegar

(or lemon juice or vinegar of your choice)

1

teaspoon

mustard powder

1

clove

garlic

½

teaspoon

salt

½ - ¾

cup

rice bran oil

(or other neutral tasting plant-based oil)
INSTRUCTIONS
Put the aquafaba, vinegar, mustard, garlic and salt into a small bowl or the narrow mixing jar that comes with a stick blender (that's what I used).

Blend briefly to incorporate everything.

Blending the whole time, start slowly (very slowly) drizzling in the oil. Like magic, after a while the mixture will start to thicken and become glossy. Keep adding oil until you're happy with the thickness of the aioli (the more you add, the thicker it'll become). I was happy with just over half a cup of oil, and it took about 7-8 minutes.

Taste and adjust salt, mustard or vinegar to please your tastebuds.

I think this will keep safely for about a week in the fridge, though it's not a huge recipe so probably won't last you that long!
RECIPE NOTES
Leave out the garlic, and you have eggless mayonnaise.