The top 10 most popular Quite Good Food recipes from 2019, including snacks, dinners and desserts. All vegan, and mostly gluten free.
I vividly remember the last turn of the century, and thinking about the improbably futuristic date of 2020, which honestly seemed like it could never be real. And now here we are.
The last year of the decade held plenty of challenges and rewards for me.
Determined to prioritise fitness and health in 2019, I trained for my first half marathon and didn't quite make it. Running injuries were a continual set back, but I was proud to complete 12.5km of the Sydney Half Marathon before missing the time cut off by a few minutes. I haven't done much running since then because my knees won't let me, but I've joined the gym and stayed committed to getting there 3-4 times a week. That's a win and I'm feeling healthier and stronger for it.
I travelled to China and Malaysian Borneo with my family and had the most incredible experience staying up the Kinabatangan River at Uncle Tan's Wildlife Camp, among other David Attenborough-esque experiences in and around Sandakan, Kota Kinabalu and Kuching. We learned about the unique wildlife of this part of the world, and how eco tourism operations like Uncle Tan's have helped protect the forest and its residents.
I had the privilege of meeting and interviewing Tania Jones and the team at Home Kitchen, a social enterprise focused on empowering former refugees to flourish by providing work and training opportunities that showcase their diverse food and cultures. Food has such power to bring us together and make positive change, and I just can't wait to see what's to come for everyone involved in this incredible social enterprise.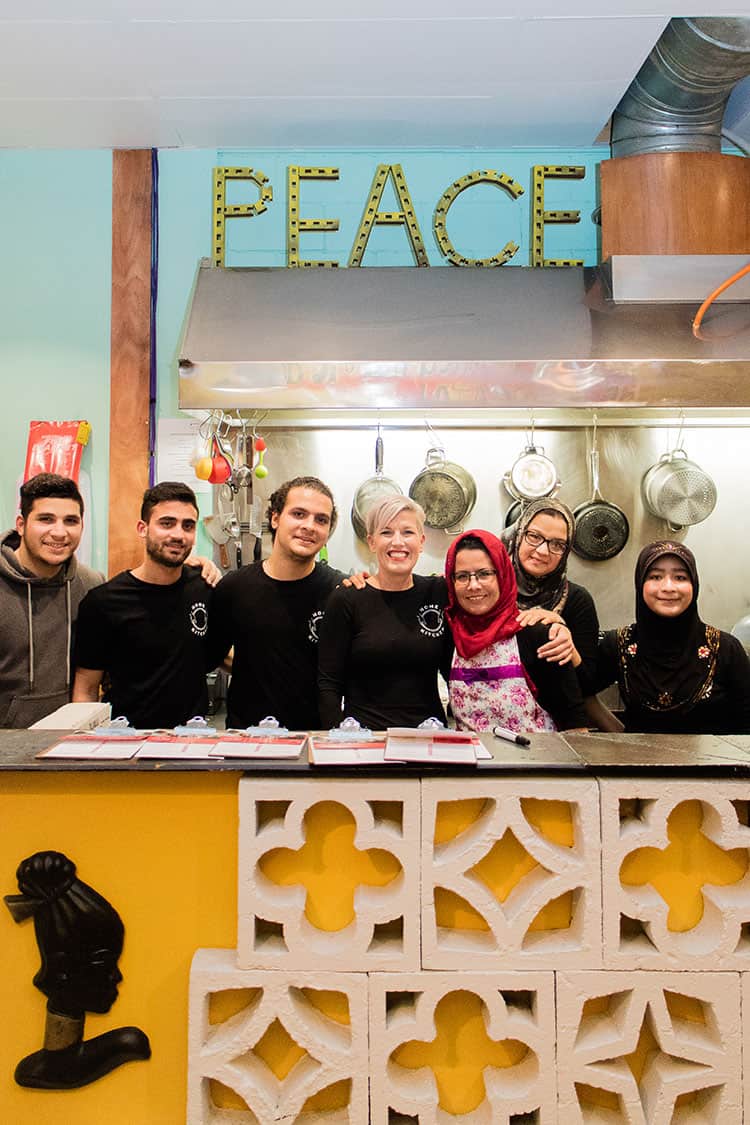 I continued writing for Nourish magazine, sharing seasonal plant based recipes every quarter. I'll be sharing this summer's nectarine recipes on this website soon.
I was delighted and honoured to be named as a finalist in the Best Food Blog/Website category of The Foodies - NZ Food Media Awards 2019. Congratulations to Nicola Galloway - Homegrown Kitchen for winning this award.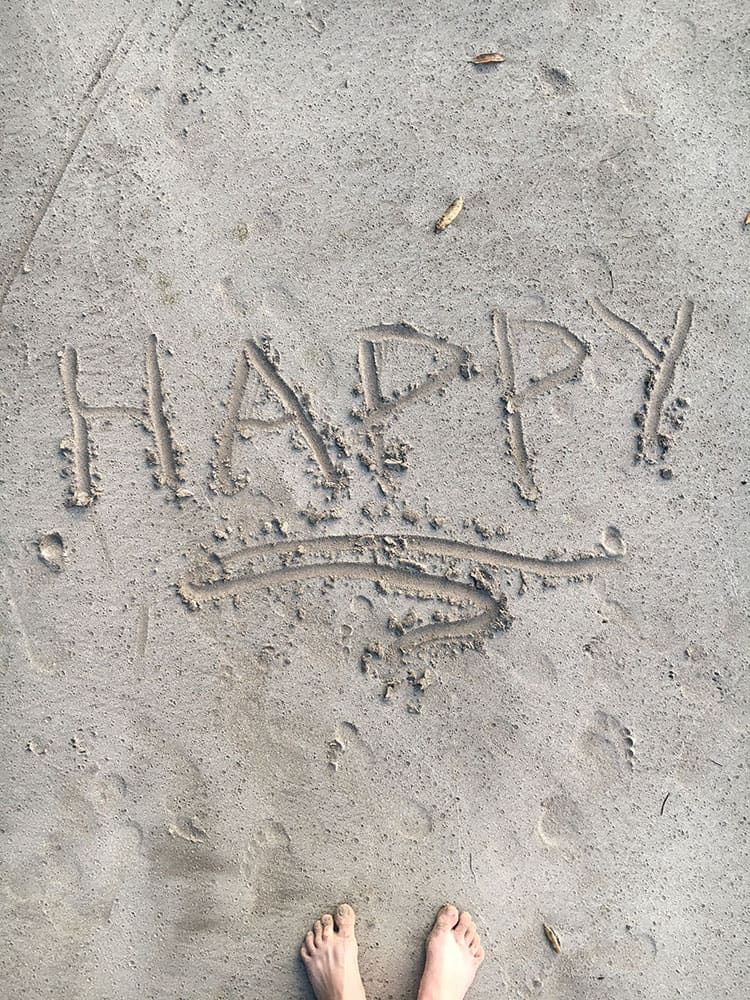 Recently I went along to one of Nicola's sourdough bread making workshops and have been practicing at home since. I've found it incredibly rewarding to learn a new skill, and one of the oldest forms of breadmaking. May 2020 hold lots of sourdough.
My girls are growing up fast and they continue to be my joy and reason for everything. I couldn't be more proud of the wonderful people they are, and are growing into.
There have been so many positives to 2019, and some really rough bits too - for myself, the people I love, and the wider world in general. I'd prefer not to dwell on those, and instead look forward to a 2020 full of health, happiness and light. I hope for positive change, so we can all live our best, most wonderful lives.
I'll continue bringing you my take on delicious plant based eating, and as always look forward to hearing which ones you love the most.
For the second year running my easy home made five seed crackers were by far and away the most popular recipe on this website. You guys love snacks huh!?
A new addition to my top 10 list is spicy stir fried Szechuan eggplant. I made this dish in an effort to recreate a favourite from an insanely popular Chinese restaurant in my town that specialises in spicy Szechuan style food. This eggplant is a flavour explosion I just can't get enough of. If you like hot and spicy food, you have to give this a try.
Another new entry is urab sayur, a Balinese salad I eat my body weight in every time I visit Bali.
Thank you for your ongoing support, without my readers there would be no Quite Good Food. And do tell, what's your favourite Quite Good Food recipe?
1. Easy home made five seed crackers (V, GF)
These five seed crackers are such a crowd favourite they've stayed at number one for two years running. Naturally vegan, gluten free, keto and paleo friendly.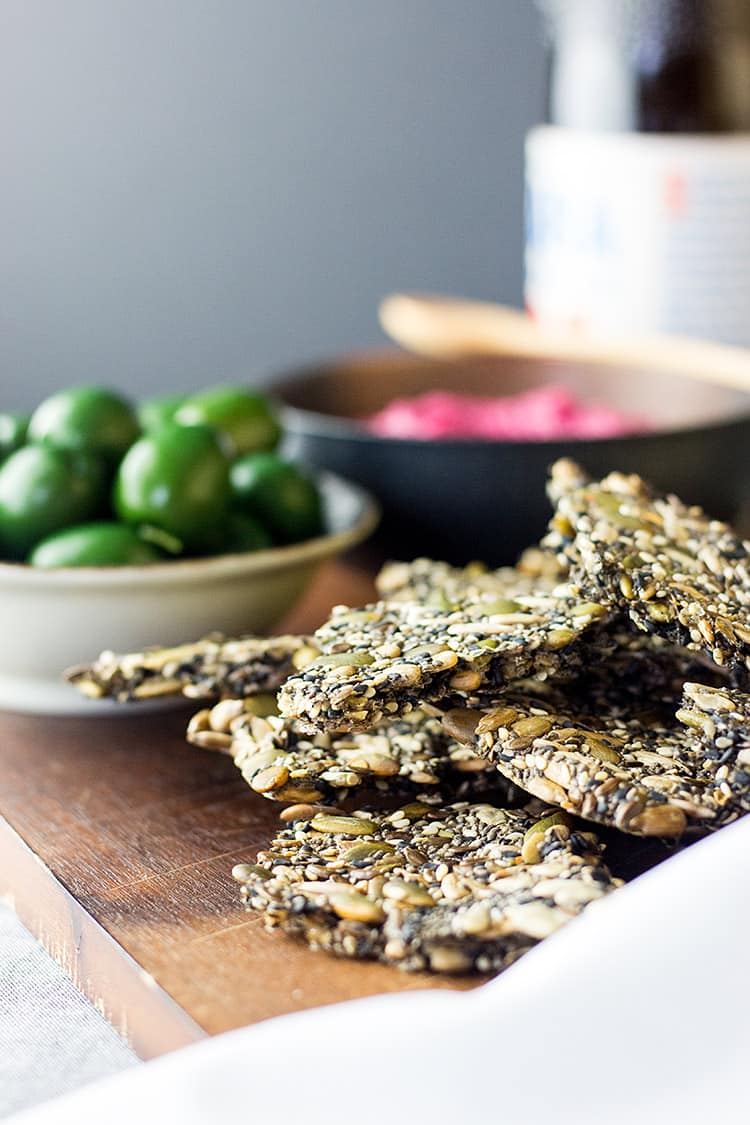 2. Turmeric and ginger jamu (V, GF)
Anti-inflammatory Indonesian turmeric and ginger jamu has risen to the number two spot, showing how much we all love a good home remedy.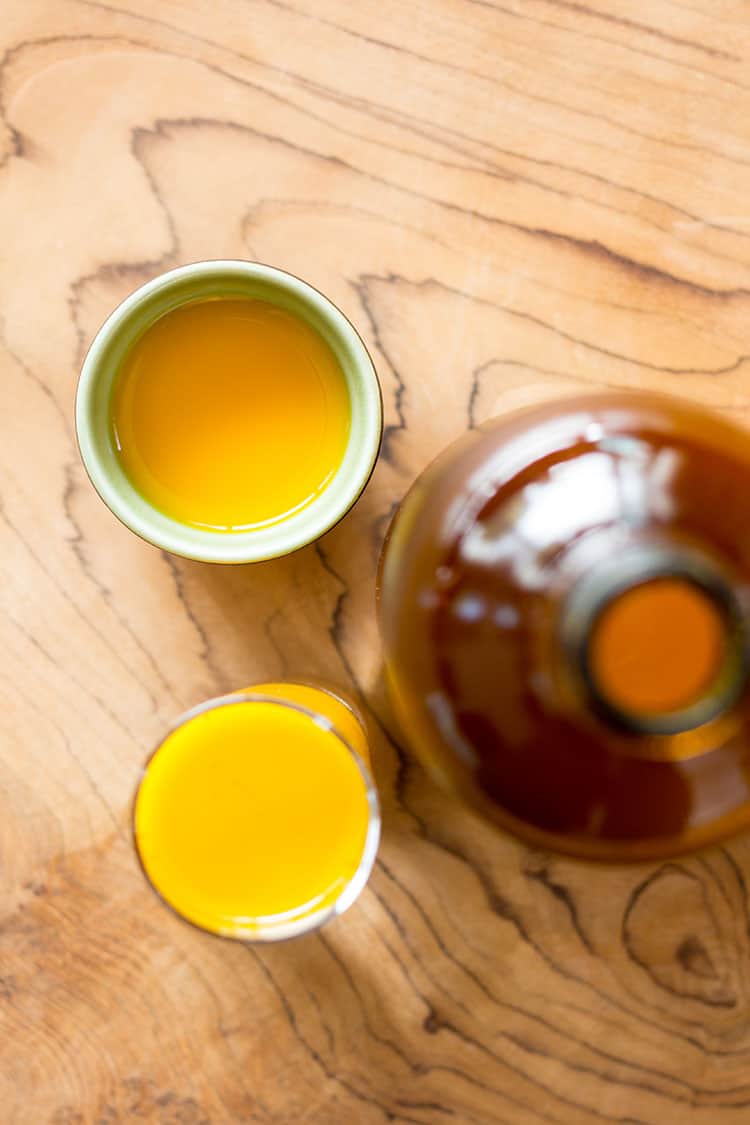 3. Lime and vanilla vegan cheesecake (V, GF)
This gluten free lime and vanilla vegan cheesecake remains wildly popular, and it's one of my personal favourites. Try topping it with your favourite seasonal fruits at any time of year.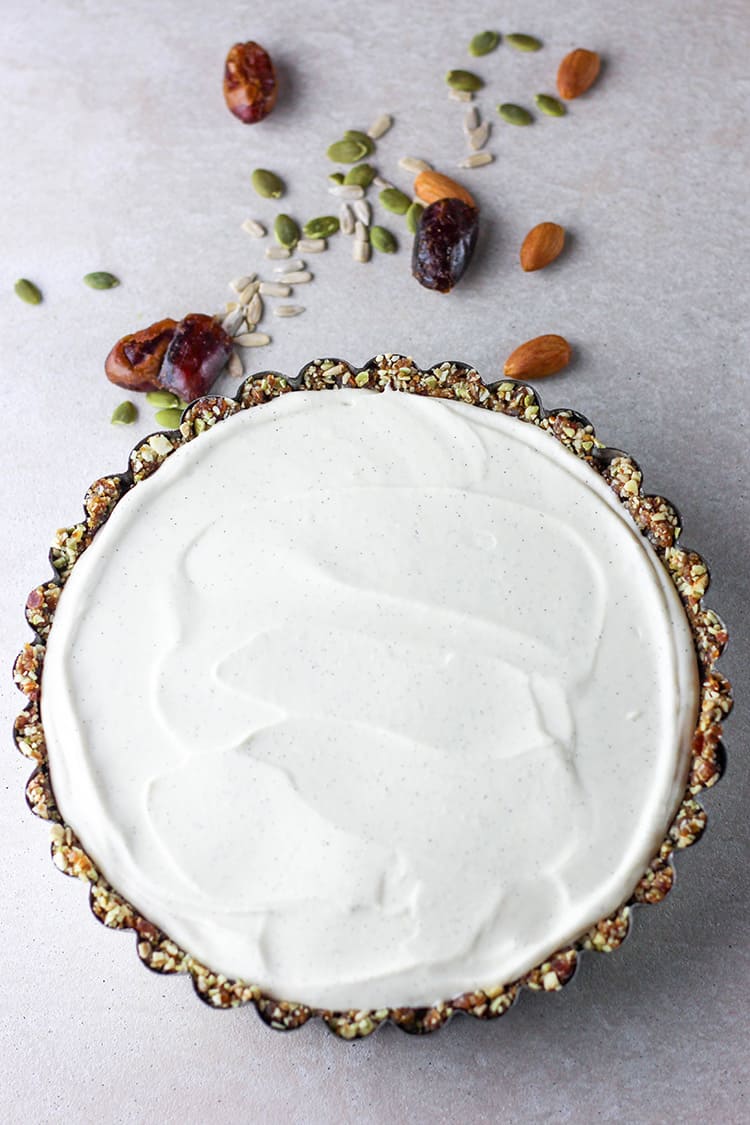 4. Mushroom and lentil vegan spaghetti bolognese (V, GF)
Loaded with vegetables, this mushroom and lentil vegan spaghetti bolognese sauce is one of our family mainstay meals. The kids love it, it freezes well, and it's brilliant to have on hand for a quick weeknight vegan dinner.
5. Spicy stir fried Szechuan eggplant (V, GF option)
This soul warming, restaurant style Szechuan eggplant is stir fried and coated in a finger licking spicy sauce. It's one of my favourite meals, and increasingly one of yours too.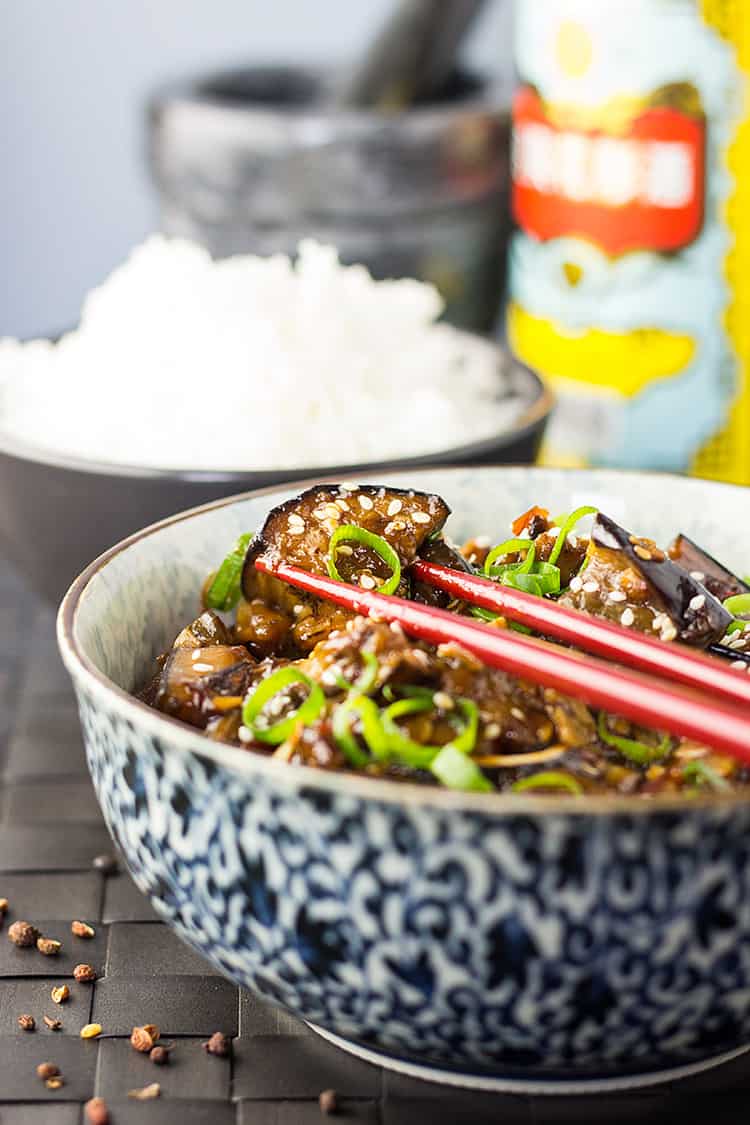 6. Crispy kumara cakes (V)
These crispy kumara cakes are an oldie but a goodie that take just 10 minutes to whip together.
7. Raspberry, lime and coconut cheesecake (V, GF)
It makes me so happy that this allergy friendly raspberry, lime and coconut vegan cheesecake is consistently popular. It was the happy result of a question from a reader and an ample dose of kitchen experimentation.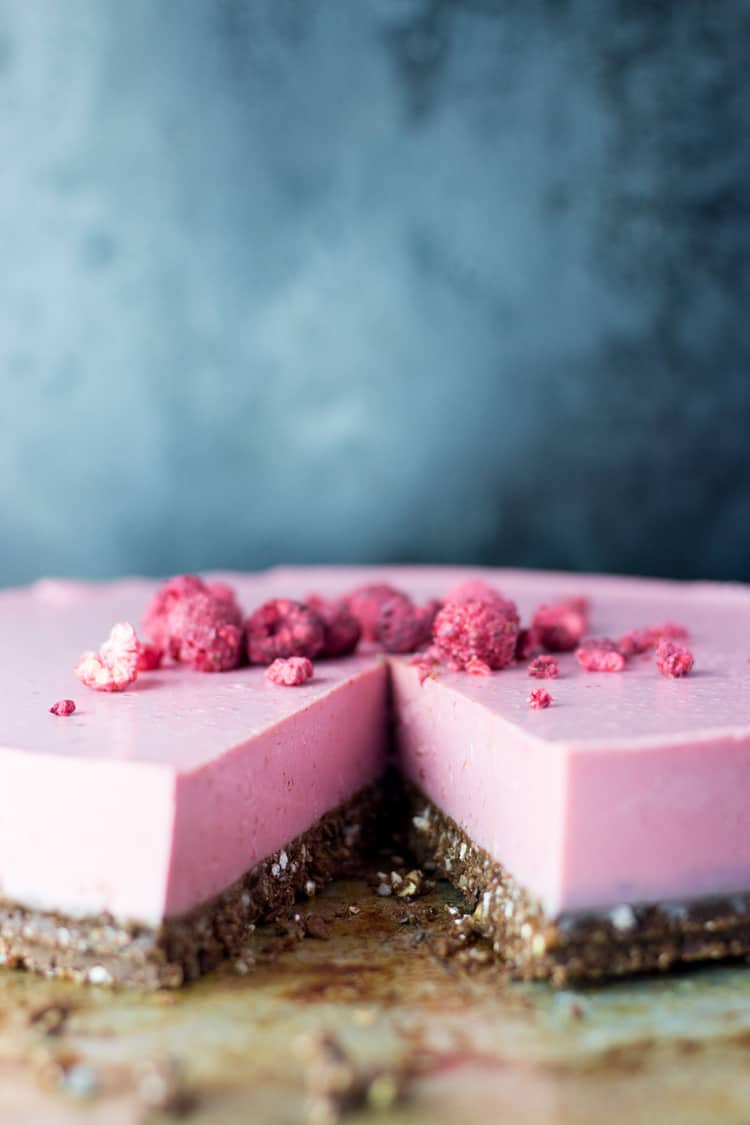 8. Crispy salt and pepper tofu (V, GF)
I adore this crispy salt and pepper tofu. Served with a cucumber and chilli dipping sauce, sticky rice and steamed greens, it's a simple but very yummy dinner.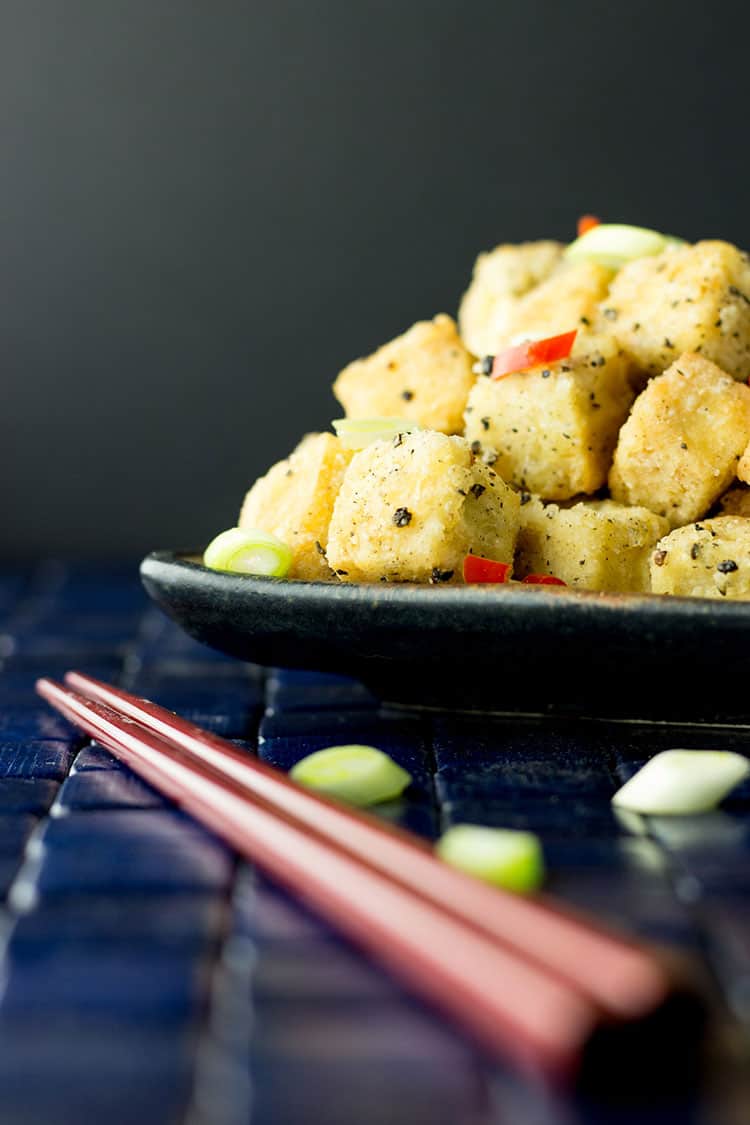 9. Urab sayur: Balinese coconut and vegetable salad (V, GF)
Urab sayur is a traditional Balinese salad made with blanched vegetables, grated coconut and a chilli-spiked dressing. I eat my body weight in this salad every time I visit Bali!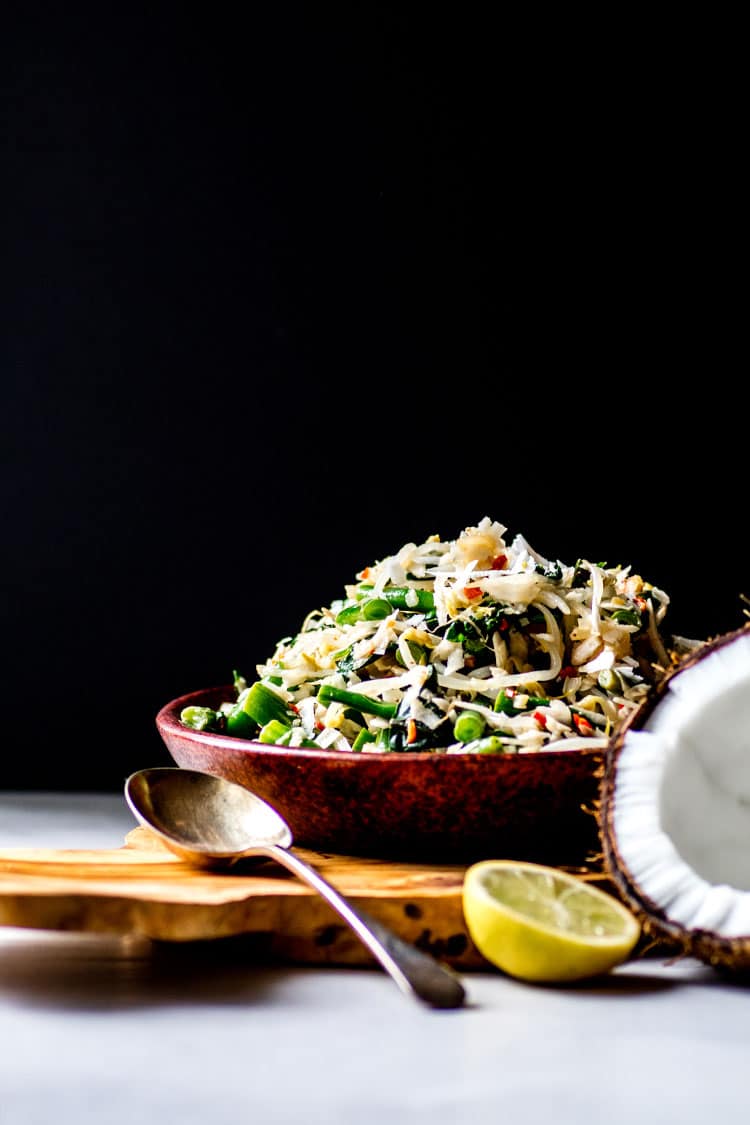 10. LSA: Linseed, sunflower seed and almond meal
LSA, or ground linseed (flaxseed), sunflower seeds and almonds, is amazingly good for you and so easy to make at home. It's nutty, sweet, and easy to add to your diet without feeling like you're eating birdseed.